Are you wondering how you are going to start off your golf game, or how you are going to improve it?
You need not to be worried! Based upon your abilities and the level you want to achieve, all you need is to get a professional golf coach. Hence, 'Be Golf Pro', which is the first ever golf coach portal in Malaysia will help you to match your need and requirement with the most suitable and experienced golf instructor.
Finding the best golf instructor may not be an easy task and as such most people wishing to start golf lessons or take their golf level a notch higher may end up falling in the hands of poor golf instructors. Hence, we provide you with the information on how to get a professional golf instructor. Just carefully go through their profiles and find a golf instructor who has the right accreditation and experience to take you to the level you desire. Most importantly, the one whom you will ultimately relate well with.
Start your golf journey at Be Golf Pro today!
We have partnered with Professional Golf Association of Malaysia (PGAM) to bring you the best qualified coaches around your area. PGAM  is recognised by International PGA and Malaysia Government. They regulate professional golf and promote the growth and development of golf game at all levels, from junior participation to professional tournaments in Malaysia.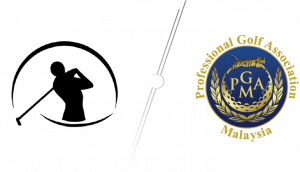 TOP RATED GOLF COACH
Get easy and quick search of golf coach and academy around you at Be Golf Pro.
Start your golf lessons today with a pro nearby!

" I have improved my golf swings tremendously after starting golf lesson with one of the pro listed on this portal. Thanks to BeGolfPro!!! "
— Syahin Zaini —

" This platform is a new milestone for golf industry. It has definitely revolutionised the way a coach can reach out to the students. "
— C M Chong —
President of PGA Malaysia 

" One of the best websites to look for golf coach in Malaysia. It gives you many choices based on your region. "
— Alex Tiong —